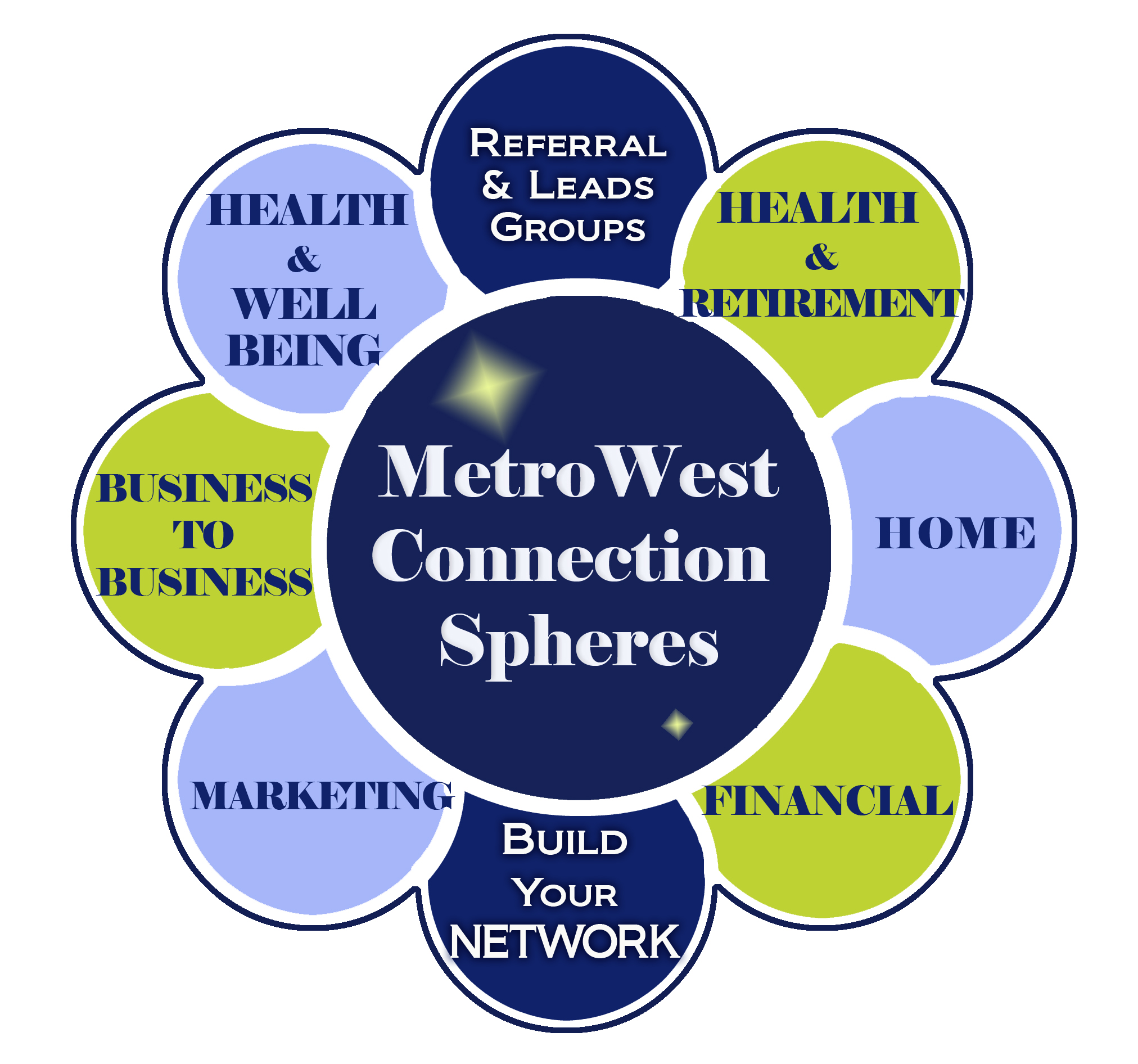 MetroWest Home Connection Sphere
Be sure to register!
Meet with other people in your business that you wish to connect with, build a referral base with and extend your networking possibilities! The Home sphere is comprised of realtors, mortgage brokers, insurance agents, home repair, clean energy experts, etc. Join this fantastic group today!
MetroWest Connection Spheres
The MetroWest Chamber of Commerce continues to provide state of the art opportunities for small businesses. The MetroWest Connection Sphere acts as a roundtable to get in front of peers and potential customers. The goal is to enhance our member understanding and promotion of each other's businesses. Each sphere is geared toward specific industry subsets.