Connection Sphere - Marketing/Media Sphere
Name:
Connection Sphere - Marketing/Media Sphere
Time:
9:00 AM

-

10:00 AM EDT
Event Description: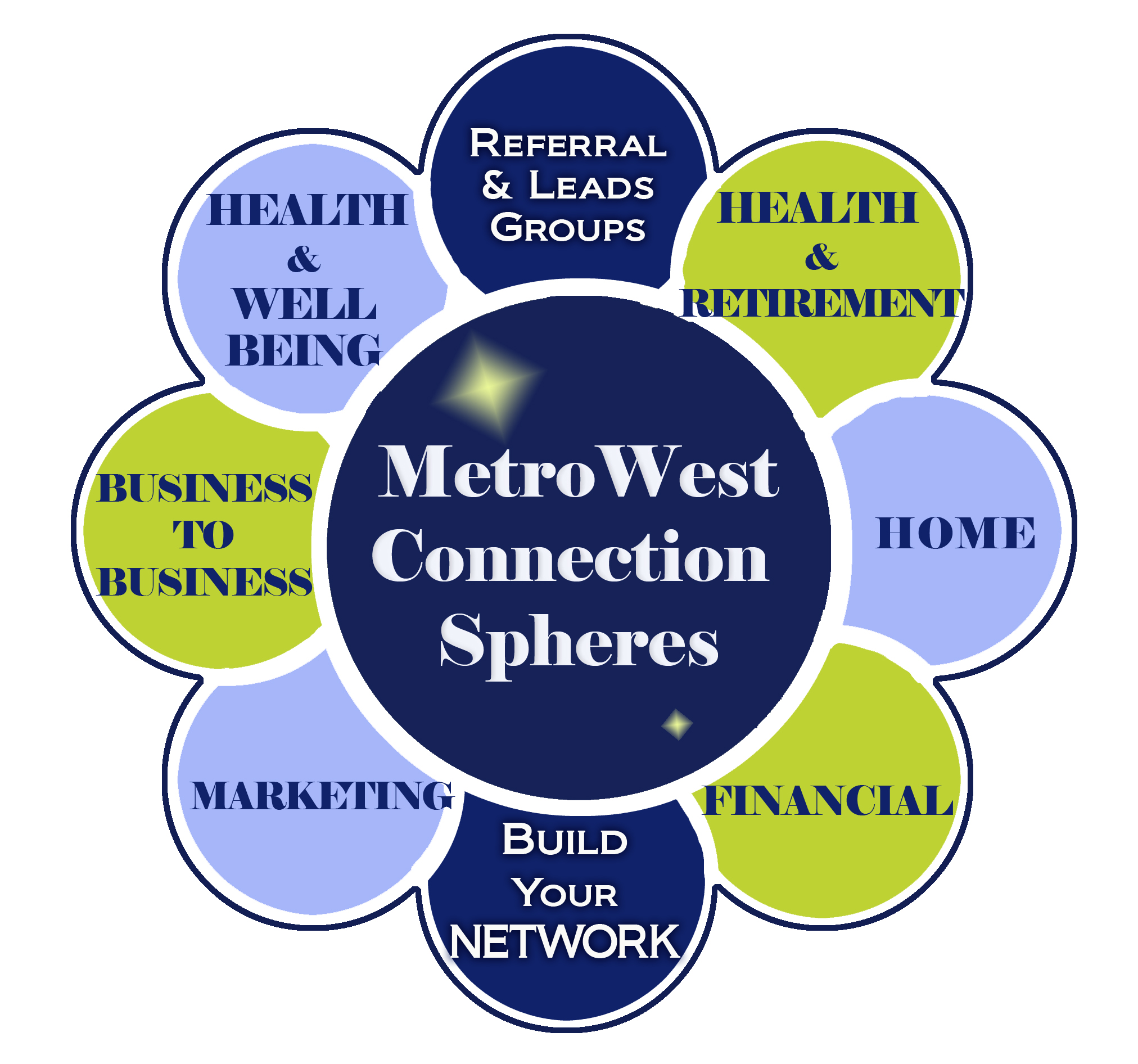 MetroWest Marketing/Media Connection Sphere
Be sure to register!

This group of witty, creative and in tune to the marketing changes that happen every day meets one a month to refer, discuss trends, and build their network. Join this group if you have a business that you market to B2B and B2C and want to connect with other businesses in the marketing and media world.
MetroWest Connection Spheres
The MetroWest Chamber of Commerce continues to provide state of the art opportunities for small businesses. The MetroWest Connection Sphere acts as a roundtable to get in front of peers and potential customers. The goal is to enhance our member understanding and promotion of each other's businesses. Each sphere is geared toward specific industry subsets.