Join us for the monthly gathering for the MetroWest Dream Factory Community. We train, CDOs, women who take on their life, their work and their world, and help other women to do the same.

Join us to celebrate and create abundance.
Acknowledge dreams filled in 2015.
Let go of fears and generate an amazing future.
Thank your community and receive the gifts that are available to you when you open to receive them.
Complete Dream Year 2015 so you are ready to create Dream Year 2016.
Join us and shop with our Collaborative Members. Complete you shopping early and support our local vendors.
•Enjoy a great lunch buffet and dessert.
•Leave connected and inspired with new opportunities.

Find out about the DFC and how it supports women in creating their dreams.
•Hope to see you there!
Sponsored by: Carmel Movers

St. Zepherin's Parish Center at Good Shepherd Church
99 Main St
Wayland, MA 01778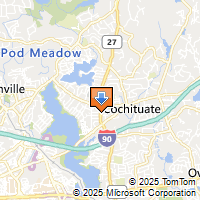 Driving Directions